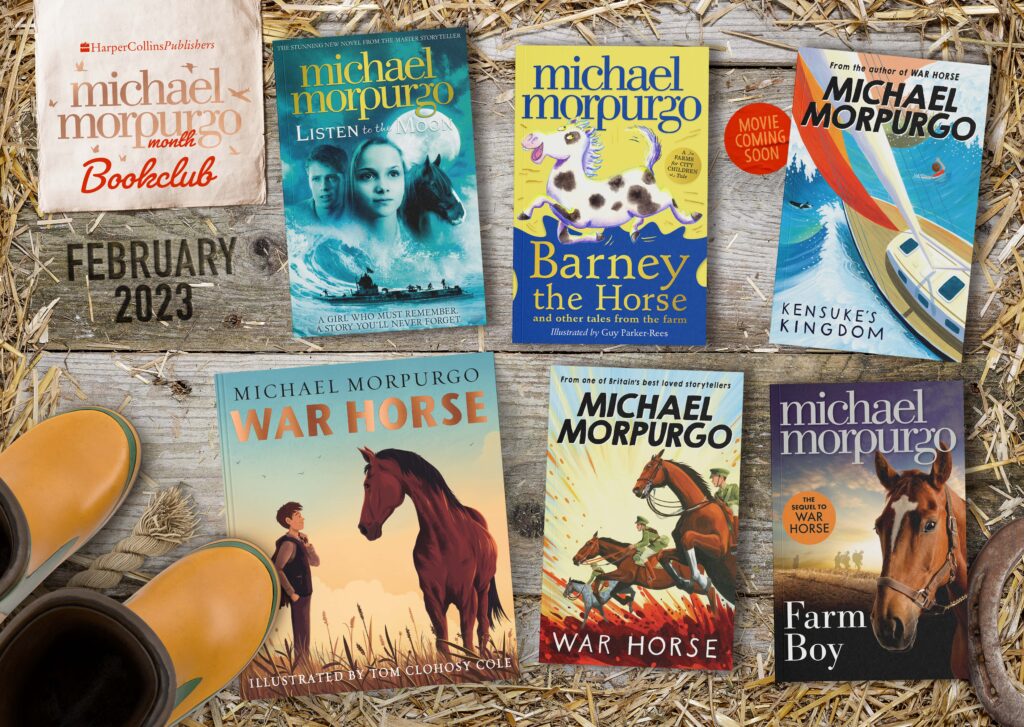 Michael Morpurgo Month is back for 2023!
Come on an adventure with the nation's favourite storyteller and celebrate Michael Morpurgo Month 2023 throughout February!
Michael Morpurgo Month is marked in classrooms across the country every year, with exciting events, activities, and competitions that celebrate childhood favourites like War Horse, Kensuke's Kingdom, Butterfly Lion, and Flamingo Boy.
This year, the theme for Michael Morpurgo Month is horses, to commemorate 40 years of the beloved modern classic, War Horse. It's the perfect opportunity to introduce or reintroduce your class to the beautiful and searing tale that has been adapted into a theatre performance and screenplay! You can even purchase a special 40th anniversary edition of War Horse – click here to buy on Amazon.
Explore the six books we're celebrating in Michael Morpurgo Month 2023 and find free audio excerpts below. Teachers can also enter our exclusive competition to win a virtual event with Sir Morpurgo for your school! Scroll down to find out more about how to enter.
Our six picks for Michael Morpurgo Month 2023…
---
WIN an exclusive virtual event with Sir Michael Morpurgo for your school!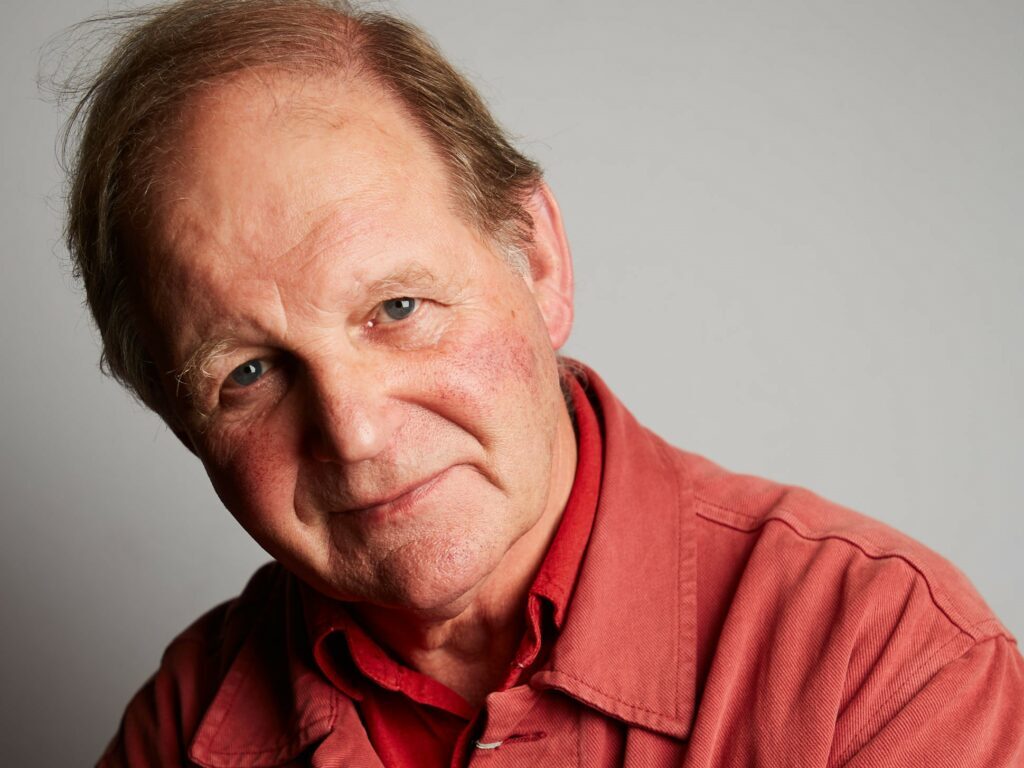 Details on how to enter the competition will go live on 1st February 2023.
Get a taste of each of these books with these free extracts…
Whether you are discovering these titles for the first time or revisiting an old favourite, click below to listen to a free audio excerpt of the Michael Morpurgo books that we are celebrating this February.
War Horse
One horse witnesses the reality of battle from both sides of the trenches in this masterful story of the power of war, the beauty of peace, and the truest of friendships surviving in terrible times.
Farm Boy
This extraordinary sequel to War Horse takes us forward fifty years as Grandpa tells his grandson all about his beloved horse Joey and how he joined the cavalry to find Joey and fight with him.
Kensuke's Kingdom
When Michael washes up on a deserted island with no food or water, he doesn't think he will survive the night. But when he awakens, he discovers that the island is not so deserted after all…
Listen to the Moon
When Alfie and his father find an injured girl on an island in the Scillies, she has no memory of who she is or how she got there. What follows is a story of love, family, and forgiveness in WW1.
Barney the Horse
Full of friendship, adventure, and illustrations from Guy Parker-Rees, this charming three-story collection captures the wonder, muck and magic of a city child's week on the farm.
War Horse picture book
This richly illustrated picture book edition brings the beloved children's classic to younger readers so that children of all ages and abilities can learn about the past and connect with Joey's story.