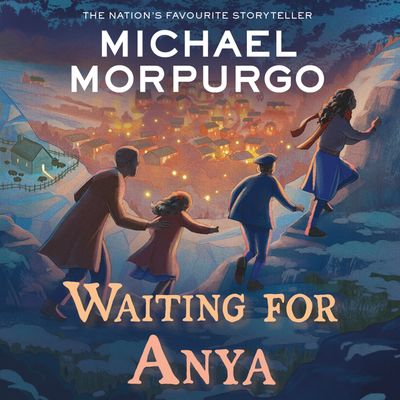 Waiting for Anya
By Michael Morpurgo, Read by Nicholas Rowe
Jo did not stop until he'd shut the door behind him and even then his heart could not stop pounding in his ears.
Jo finds out that Jewish children are being smuggled away from the Nazis over the mountains near his village. All goes to plan until German soldiers start patrolling the mountains, and Jo realises the children are trapped. Jo's slightest mistake could have devastating consequences…
Shortlisted for the Carnegie Medal and Guardian Fiction award.
In the tradition of Goodnight Mr Tom, Carrie's War, The Boy in the Striped Pyjamas and perfect for fans of The Bone Sparrow, Waiting for Anya is a novel that takes children to the heart of a tumultuous period in history. It will provide a wider context for kids who have studied the Holocaust and The Diary of Anne Frank.
"'…the adventure of the Jews' escape into Spain is both gripping and temperate…" - (Publishers Weekly)