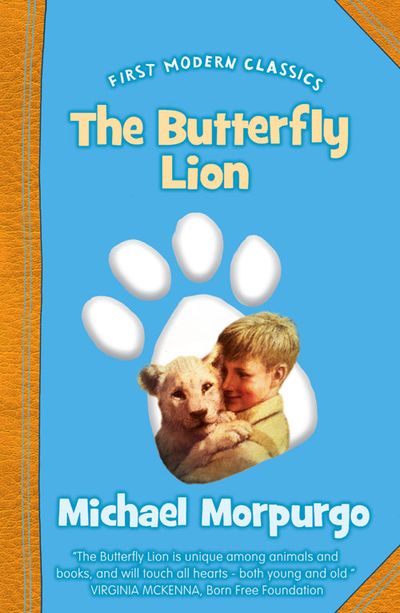 First Modern Classics - The Butterfly Lion
(First Modern Classics)
By Michael Morpurgo
New edition of the Smarties-Prize-winning story from the former Children's Laureate. Now published into the First Modern Classics list, fantastic stories for young readers.
A lyrical and moving tale of a young boy growing up in Africa, and his lifelong friendship with a white lion.
Bertie rescues an orphaned lion cub from the African veld. They are inseparable until Bertie is sent to boarding school far away in England and the lion is sold to a circus. Bertie swears that one day they will see one another again, but it is the butterfly lion which ensures that their friendship will never be forgotten.
"'The Butterfly Lion is unique among animals and books, and will touch all hearts - both young and old." - Virginia McKenna, Born Free Foundation
"Praise for Michael Morpurgo:'A master storyteller at his best" - The Sunday Times