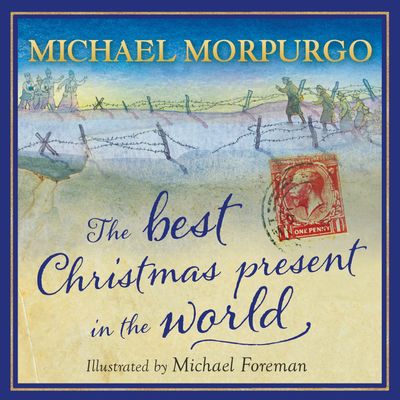 The Best Christmas Present in the World
By Michael Morpurgo, Illustrated by Michael Foreman
In The Best Christmas Present in the World, War Horse author Michael Morpurgo revisits the trenches to tell the haunting story of Christmas 1914 when soldiers on both sides put down their weapons in honour of Christmas Day.
This is the story that also moved Carol Ann Duffy to write The Christmas Truce and Hilary Robinson to write The Christmas Truce: The Place Where Peace Was Found.
A typically spellbinding tale from the former Children's Laureate. This vivid and emotive war story is matched by the stunning artwork from Michael Foreman (War Boy, War Game). A picture book not to be missed at Christmas time. Perfect for kids aged 5 and up.
Look out for Michael's other Christmas titles:
Mimi and the Mountain Dragon
The Goose is Getting Fat
The Best Christmas Present in the World
The Best of Times