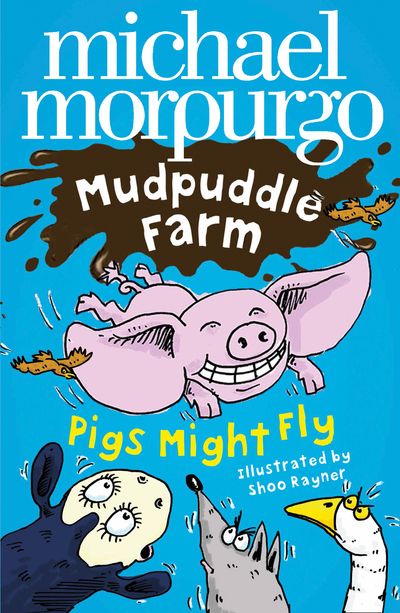 Mudpuddle Farm - Pigs Might Fly!
(Mudpuddle Farm)
By Michael Morpurgo, Illustrated by Shoo Rayner
Join the fun on the farm!
A charming story from award-winning author Michael Morpurgo, hilariously illustrated throughout by Shoo Rayner, and perfect for readers of 5 and up.
Two funny farmyard stories for younger readers.
Jigger's Day Off
"Time has come for harvest, Jigger. So I shan't be needing you all day. It's your day off, my dear."
Jigger the sheepdog has just one day off a year. Just one day to chase all those little animals hiding in the corn. But even the best plans go wrong…
And Pigs Might Fly!
"Flying was not nearly as easy as it looked. Pintsize stood up on his back trotters and flapped his front ones – trotters, he thought, would do just as well as wings."
It's a long hot summer, and Pintsize the piglet wonders if it might be cooler in the sky. But when he tries to fly, he annoys just about everyone. It's time he learned his lesson…
Praise for Michael Morpurgo: -
"'Michael Morpurgo writes brilliantly about war and animals, conveying the big emotions without preaching." - Guardian
"'Champagne quality over a wide range of subjects." - Daily Telegraph
"'There are few children's writers as compelling as Michael Morpurgo." - Daily Express
"'Morpurgo, as always, is subtle and skilful, and incorporates social and moral issues into his writing without being self-righteous or detracting from the quality of the narrative" - Elizabeth Reilly, British Council
"'The former children's laureate has the happy knack of speaking to both child and adult readers." - Guardian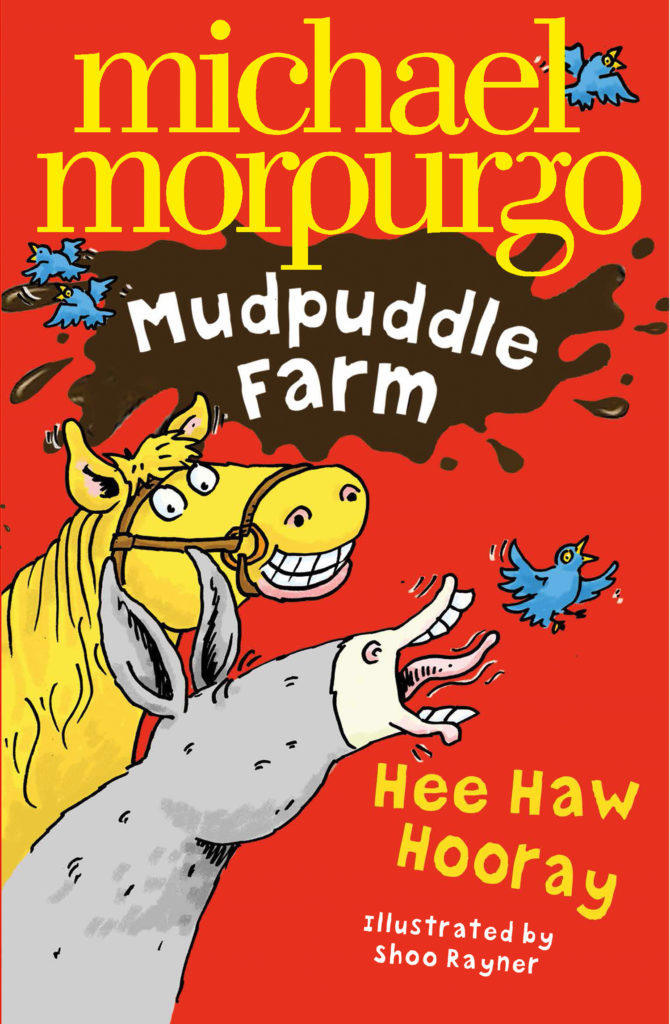 Michael's Mudpuddle Farm series for younger readers is back! Perfect for ages 5+, the series is being reissued with a bright new look and some brand new stories, starting with 2 new tales in Hee Haw Hurray. Publishing on the 29th June the series is brilliantly illustrated by Shoo…
Read More