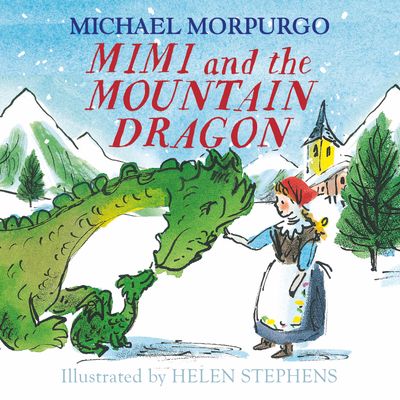 Mimi and the Mountain Dragon
By Michael Morpurgo, Illustrated by Helen Stephens
Michael Morpurgo and Helen Stephens' classic Christmas story, now in a brand-new larger gift format – the perfect Christmas gift!
High in the mountains of Switzerland, lives a terrible dragon.
In the village below, the people do everything they can to keep the dragon away.
But one day, a little girl called Mimi finds a baby dragon. The little creature is lost and frightened but how did he get there and what if his mother comes looking for him? Mimi must be extremely brave if she is going to help the little dragon find his way home …
A wonderful story about friendship, courage and adventure, perfect for sharing with the whole family.