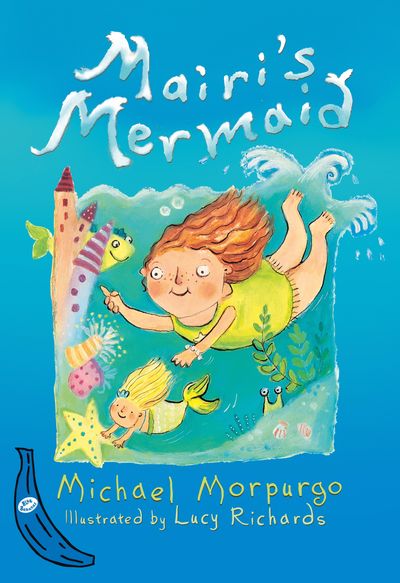 Mairi's Mermaid: Blue Banana
By Lucy Richards and Michael Morpurgo, Illustrated by Lucy Richards
A charming mermaid story for Egmont's Blue Banana series by master storyteller, Michael Morpurgo.
Robbie says swimming is easy. You just have to pretend you're a mermaid. But that doesn't help Mairi. She isn't even sure that mermaids are real.
Blue bananas are illustrated books for NC Level 2 readers learning to tackle longer prose for the first time with the support of extensive illustrations and speech bubbles. They are carefully designed with education in mind, supporting children's understanding of vocabulary and punctuation. Blue Bananas explore the feelings and emotions of characters in a clear fashion.