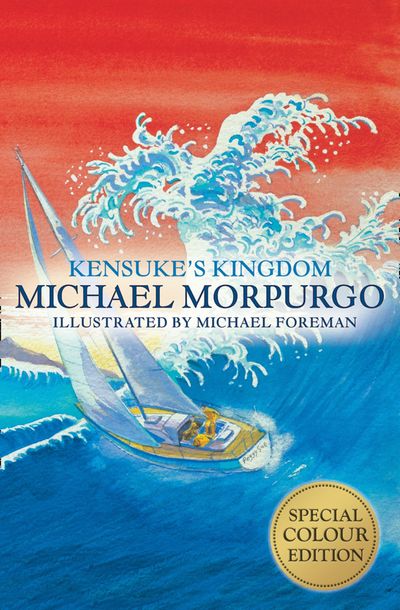 Kensuke's Kingdom
By Michael Morpurgo, Illustrated by Michael Foreman
I heard the wind above me in the sails. I remember thinking, this is silly, you haven't got your safety harness on, you haven't got your lifejacket on. You shouldn't be doing this … I was in the cold of the sea before I could even open my mouth to scream.
Washed up on an island in the Pacific, Michael struggles to survive on his own. With no food and no water, he curls up to die. When he wakes, there is a plate beside him of fish, of fruit, and a bowl of fresh water. He is not alone …
From the author of War Horse comes this tale of survival against all odds, set against the dramatic backdrop of the Pacific and recalling memories of the Second World War. This is a remarkable and unforgettable story.