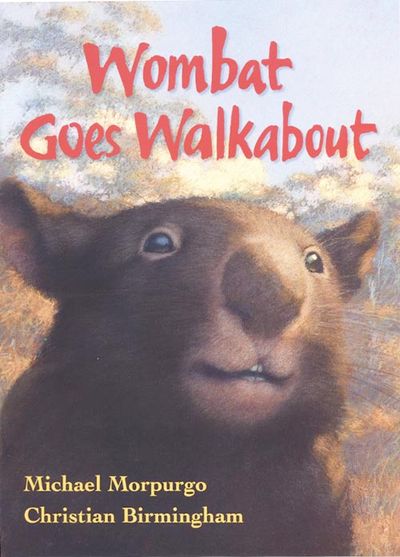 Wombat Goes Walkabout
By Michael Morpurgo, Illustrated by Christian Birmingham
Wombat loves digging deep holes and thinking deep thoughts, but nobody thinks much of that until danger threatens the bush and the small wombat comes up with a great big idea…
One day Wombat digs the deepest hole he's ever dug and crawls into the cool darkness to think. But when he climbs out again, he can't see his mother anywhere. He is all alone.
As he wanders through the great outback looking for her, Wombat meets all kinds of wonderful creatures – Kookaburra, Wallaby, Possum, Emu, Boy and Koala. None of them think very much of him, though.
But when a fire sweeps through the bush, it is Wombat's skills which save the day, and afterwards everyone races off to find his mum and bring her back to him.
AGES 4-8
Warm, soft pastel drawings by Christian Birmingham distinguish every page of Wombat Goes Walkabout… .Our young wombat digs such a deep hole that he lose his mother. Wandering through the bush, depicted in earthy tones with blues and mauves drifted in, the wombat asks other animals what they can do. The illustrations are zoologically correct but the wombat still has the goofy, amiable charm of a cartoon character.Observer -