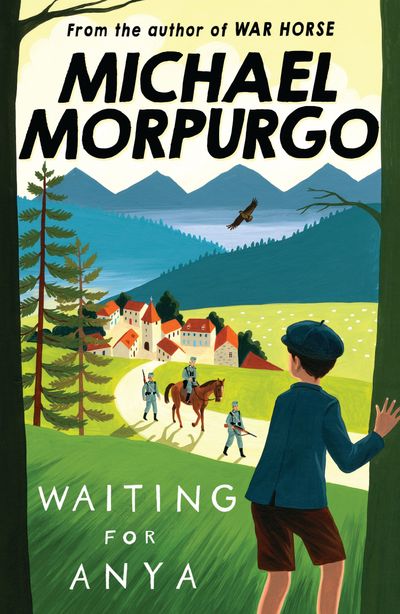 Waiting for Anya
By Michael Morpurgo
A gripping historical adventure by a much-loved and award winning author.
'Waiting for Anya film is true to the plot and spirt of Michael Morpurgo's book. It reminds us that good and bad is never all on one side. A tearjerker' – Nicolette Jones
It is World War II and Jo stumbles on a dangerous secret: Jewish children are being smuggled away from the Nazis, close to his mountain village in Spain. Now, German soldiers have been stationed at the border. Jo must get word to his friends that the children are trapped. The slightest mistake could cost them their lives.
Michael Morpurgo: The Master Storyteller. Former Children's Laureate Michael Morpurgo needs no introduction. One of the most successful children's authors in the country, and loved by children, teachers and parents alike. Michael has written more than forty books and won the Whitbread Award, the Smarties Award, the Circle of Gold Award, the Children's Book Award and has been shortlisted for the Carnegie Medal four times. His novels have been adapted for film (My Friend Walter, Why the Whales Came) and stage (most recently, Kensuke's Kingdom for the Polka Theatre and Why the Whales Came for Alibi.)
Waiting for Anya film is true to the plot and spirt of Michael Morpurgo's book. It reminds us that good and bad is never all on one side. A tearjerker.', Nicolette Jones -