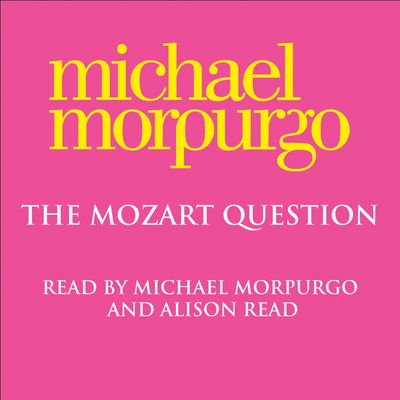 The Mozart Question: Unabridged edition
By Michael Morpurgo, Read by Michael Morpurgo and Alison Read
"The time has come, I think, not to lie any more."
This beautiful recording features solo performances by various classical musicians.
When cub reporter Lesley is sent to Venice to interview a world-renowned violinist, the journalist is told she can ask Paolo Levi anything about his life and career as a musician, but on no account must she ask him the Mozart question; never the Mozart question.
Paolo, however, has realised he must finally reveal the truth.
Three years in the planning, the Exclusive World Premiere of Sir Michael Morpurgo's 'The Mozart Question' opens at the Barn on the 21st March until the 30th April. Regarded by Michael as his most important work, 'The Mozart Question' follows Paolo Levi, a violin impresario, as he recounts his parent's…
Read More