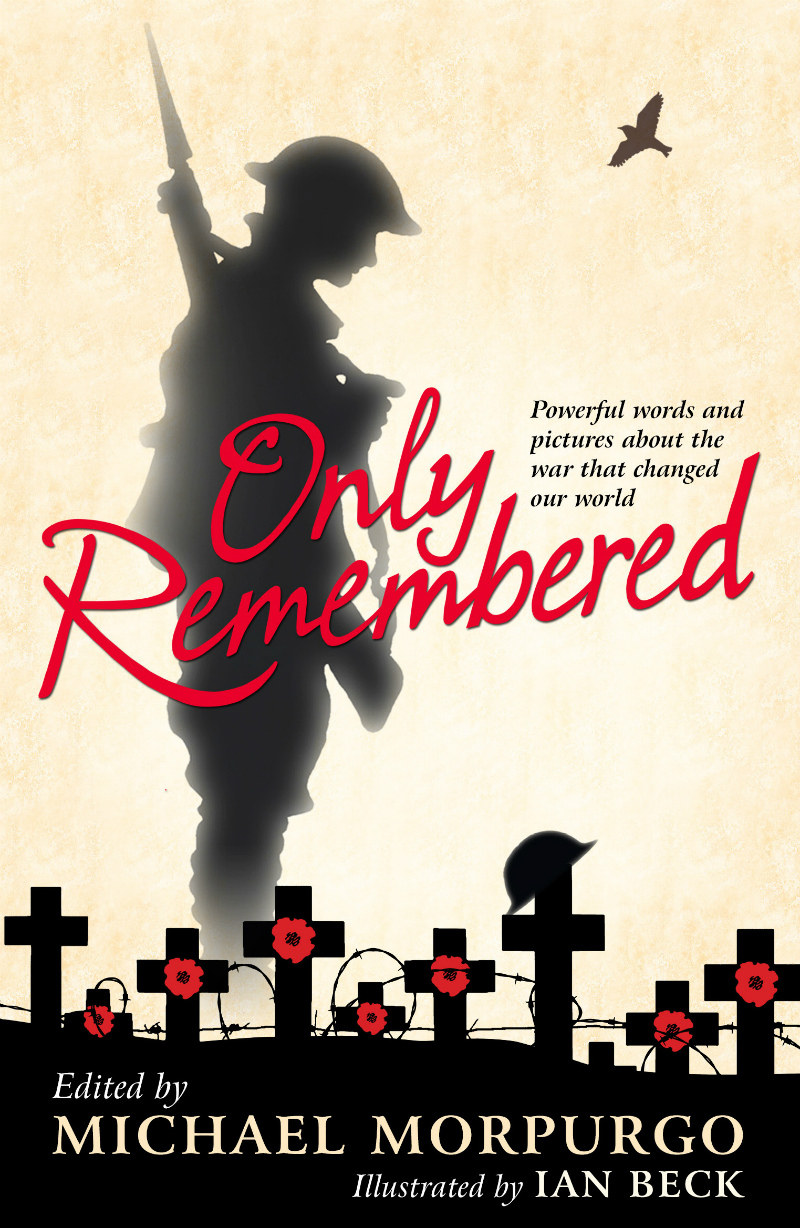 Only Remembered
Only Remembered is a collection of powerful words and pictures about the war that changed our world, chosen by some of the UK'€™s leading cultural, literary and political figures, and edited by one of the world'€™s master storytellers and creator of War Horse.
High-profile contributors include Her Royal Highness The Duchess of Cornwall, actors Joanna Lumley and Emma Thompson, authors Jacqueline Wilson, Terry Pratchett, Jilly Cooper, Charlie Higson and Children'€™s Laureate Malorie Blackman, as well as many other well-known figures including Sarah Brown, Richard Curtis, Sir Roger Bannister, Ben Elton, Ben Barnes and Miranda Hart -€" all of whom introduce their piece with a personal explanation of their choice.
This timeless anthology is a uniquely diverse mix of fiction and non-fiction, poems and songs, personal accounts and images – many of which have never-before been seen in print.
Renowned illustrator Ian Beck has created the cover and artwork, and has also made a selection inside. The result is a visually rich and hugely accessible collection for children and adults.
Royalties from the book will be split between the Royal British Legion and the Soldiers', Sailors' and Airmen's Families Association (SSAFA).
New edition published October 2016.