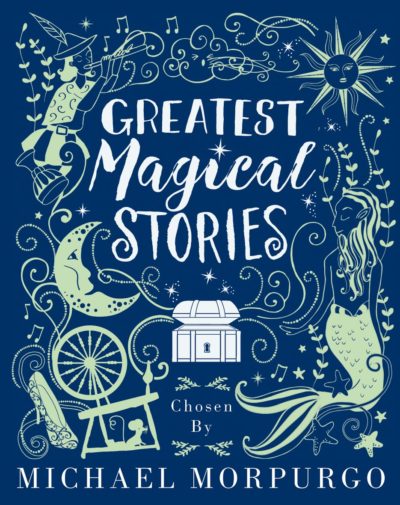 Greatest Magical Stories (Chosen by Michael Morpurgo)
A lovely new book featuring a selection of tales, hand-picked by Michael Morpurgo.
Michael has gathered together his favourite magical stories from around the world in this beautiful illustrated edition. From tiny heroes and talking frogs to meddling fairies and mysterious sea creatures, all the wonders of the magical world are here, including a retelling of Jack and the Beanstalk by Michael himself.