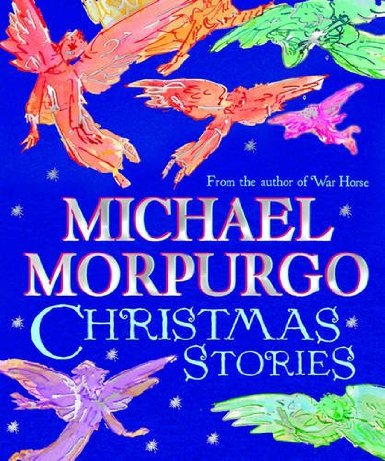 Christmas Stories
A gorgeous paperback collection of four very special Christmas stories written by master storyteller, Michael Morpurgo, and exquisitely illustrated by award-winning illustrators Quentin Blake, Michael Foreman, Emma Chichester-Clark and Sophie Allsopp.
The Best Christmas Present in the World
A mysterious letter in a secret drawer brings one night in the Great War vividly to life. Writing home from the front, a soldier has an incredible story to tell.
On Angel Wings
A singing of wings, a glorious light, and a sudden beacon of brightness? It can only mean –€" can it really? – a visit from the Angel Gabriel himself…
The Best of Times
When the Prince and Princess marry, joy rings out across the land. But all too soon it fades away and a shadow hangs over the royal palace. As Christmas approaches, Prince Frederico must find a way to warm his new bride's aching heart.
The Goose is Getting Fat
Gertrude the goose is getting bigger by the day, and Charlie is proud to look after her. But as Christmas approaches, the thought of the grizzly fate awaiting her fills him with sadness. Can he save Gertrude from the Christmas dinner table?