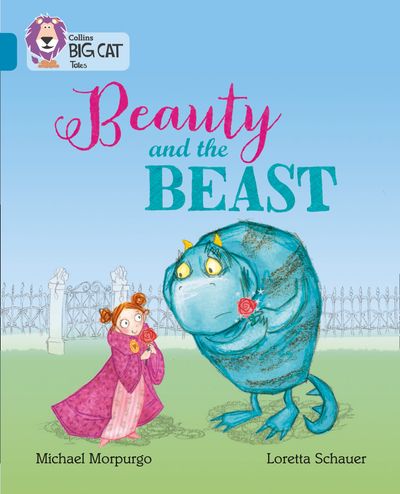 Collins Big Cat - Beauty and the Beast: Band 13/Topaz
(Collins Big Cat)
By Michael Morpurgo, Prepared for publication by Collins Big Cat
Build your child's reading confidence at home with books at the right level
A beautiful retelling by former children's laureate Michael Morpurgo, of this tradition tale of kindness, friendship and a real happily ever after. Find out what lies in store for Belle when she leaves her family behind to live with the Beast in his palace.
Topaz/Band 13 books offer longer and more demanding reads for children to investigate and evaluate.
Text type: A traditional tale
Curriculum links: English: fairy stories, myths and legends
This book has been quizzed for Accelerated Reader.